The Garalo Project
Background Information
The Garalo permit occupies 62.5km2 in the Sikasso region of southern Mali, 200km south-east of the capital Bamako and close to the Guinea border. The permit is surrounded by a number of multi-million ounce gold deposits and the region is home to some of the world's leading gold miners, including AngloGold Ashanti, IAMGOLD, Barrick, B2 Gold, Endeavour Mining and Hummingbird Resources, which has helped to establish Mali as the third largest gold producer in Africa.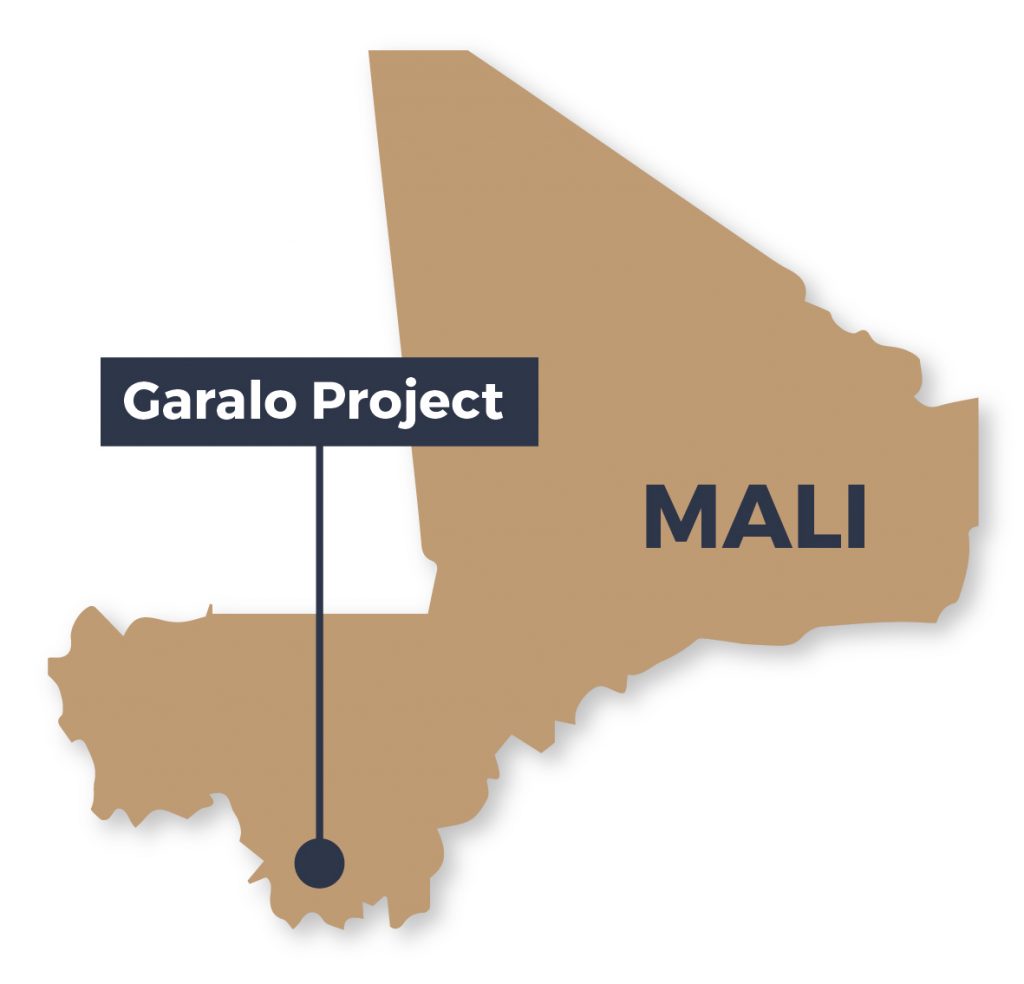 The Resource
Garalo is an advanced discovery and has a non-independent resource of 320Koz Au at an average grade of 1.5g/t across three dominant structural trends. Garalo has been subject to the following work to date:
regolith mapping and interpretation;
soil geochemistry;
airborne magnetic and radiometric surveys;
over 900 drill holes, which have returned grades of up to 43g/t.
To date the drilling programme has focused on the G1A and G3 targets, which cover a relatively small footprint of the licence and remain open along strike, indicating further resource upside. Contango expects to be in a position to reclassify the resource to JORC standards in 2021, in conjunction with an anticipated increase in resource ounces. Given the attractiveness and robust nature of the drilling undertaken to date, the Company intends to trigger construction ahead of this to enable first production in H2 2021.
Development strategy
Given the excellent infrastructure in the vicinity, historical exploration and the deposit's surface location, the Company believes the mine can be brought into production in H2 2021. This will enable initial production of circa 10,000oz of gold per annum through an oxide plant, with further capital required for subsequent production from the sulphides. The Company is also looking at the potential of sourcing a further US$4M through non-equity capital providers, which would enable the Company to increase production to a rate of 30,000oz per annum. Discussions are underway with regional banks, well versed in the gold industry, as well as providers of royalties and the Company is optimistic it will have sourced this additional funding, without any dilution at the plc level, to enable a larger project and significantly enhanced economics by the time construction is scheduled to start in Q1 2021.
At a gold price of US$1,900, the Company's mine planning and block modelling studies suggest that margins on production would exceed US$1,000/oz (at the 10,000oz per annum production level). Consequently, the Board believes this would result in a potential EBIT figure of circa US$1M per month from Garalo. In the event a larger 30,000oz per annum mine was constructed, the average cost per ounce of production would reduce further, thereby increasing the margins and associated EBIT figures.